Save the date, Tuesday, June 23, and let's stand together with our fellow Postal Workers in their call to action.
There is an option at the bottom of the link to be reminded I believe.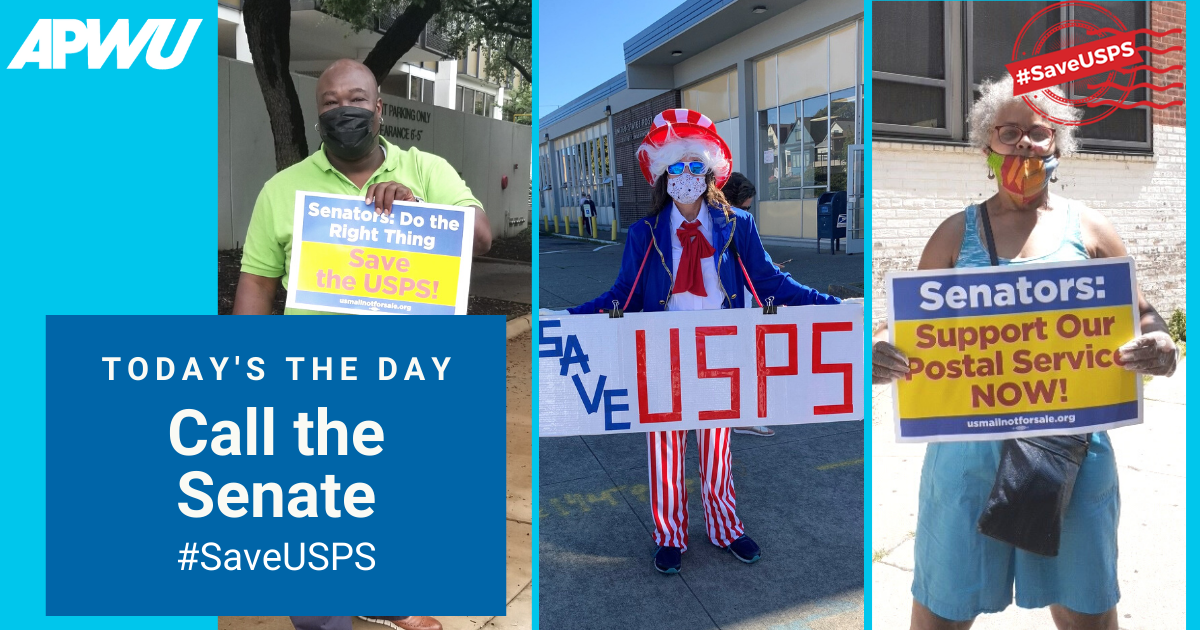 Call your Senators. The Postal Service is in a crisis, caused by the Coronavirus, and Congress needs to act, urgently.

www.apwu.org